Author: Pamela S. Thibodeaux
Narrator: Terri England
Length: 7 hours 30 minutes
Series: Tempered, Book 1
Publisher: Pamela S Thibodeaux Enterprises LLC
Released: June 10, 2019
Genre: Inspirational Romance
Rancher Craig Harris and veterinarian Tamera Collins clash from the moment they meet. Innocence is pitted against arrogance as tempers rise and passions ignite to form a love as pure as the finest gold, fresh from the crucible, and as strong as steel. Thrown together amid tragedy and unsated passion, Tamera and Craig share a strong attraction that neither accepts as the first stages of love.

Torn between desire and dislike, they must make peace with their pasts and God in order to open up to the love blossoming between them. It is a love that nothing can destroy when they come to understand that only when hearts are tempered, minds are opened, and wills are softened can man discern the will of God for his life.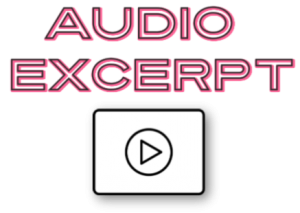 Tempered Fire, Book #3 in the Tempered series is scheduled for release on audiobook this month.
Click here for a blooper reel from the upcoming release!

Award-winning author, Pamela S. Thibodeaux is the Co-Founder and a lifetime member of Bayou Writers Group in Lake Charles, Louisiana. Multi-published in romantic fiction as well as creative non-fiction, her writing has been tagged as, "Inspirational with an Edge!" ™ and reviewed as "steamier and grittier than the typical Christian novel without decreasing the message." Sign up to receive Pam's newsletter and get a FREE short story!

Terri England is a radio personality, podcast host and book narrator. She is the mother of two daughters and one  very stubborn (but smart) Doberman named Jackles. She loves music, both stars (Wars & Trek) and is obsessed with the supernatural. In her own words, Terri is "a geek and proud of it."

Q&A with Tamera Collins of Tempered Hearts
What's your name?
Where did you grow up?
During what time period does your story take place?

Depending on who you're talking to the 70's are either contemporary or Historical LOL!

What's your story/back story? Why would someone come up with a story about you?

I grew up an only child with a passion for horses. As a young teen I decided I wanted to be a Veterinarian and specialize in caring for these beautiful creatures. Since I went to private school, it was easy to take extra classes and college courses and to finish my degree in Veterinary Medicine by the time I was twenty four. I'm not sure why Pamela chose to write my and Craig's story, but I'm glad she did.

What's your goal in this story?

To be healed of my grief and to find a way to cope with my parents' and fiancé's deaths and to simply do my job as summer Vet on the Rockin' H ranch to the best of my ability. I didn't expect to fall in love….

What conflicts are you facing?

Working for an arrogant jerk cowboy! At least that is my initial opinion of Craig Harris, heir to the Rockin' H ranch in Bandera, TX and indirectly my boss. His grandfather is the one who actually hired me. He's pretty jaded and chauvinistic when we first meet, but Craig and I learn to get along. 

Do you have a plan for resolving them?

I've found that God and time have a way of resolving things much better than we can on our own and that we'd do well to just keep moving forward, do the best we can and trust that all things work together for good.

Is there anything else you'd like us to know about you?

Not necessarily just me but women in general….no matter how strong we are, how talented or smart, we still need tender care, nurturing and a strong man to be our helpmate in life. Ladies, if you find one, don't let him get away! And gentlemen, if you find a strong woman, be her equal, not her opposite. You'll both be better off lifting one another up instead of tearing each other down.
The Tempered Series Giveaway: $25 Amazon Gift Card
https://widget.gleamjs.io/e.js


Plugging you into the audio community since 2016.
Sign up as a tour host here.