Author: Andy Zach
Narrator: Michael Stafford
Length: 3 hours 10 minutes
Series: Secret Supers, Book 2
Publisher: Jule Inc.
Released: May 5, 2021
Genre: Middle Grade; Science Fiction
Four disabled seventh graders with superpowers take a vacation at Coaster World. They need a break from fighting criminals. Ever since the beginning of the school year when they acquired their unusual abilities, they've been training and using those powers to fight crime in their town.

Little do they know, the arch villain they recently defeated also loves coasters and is vacationing at Coaster World. Worse, the villain wants revenge. Nothing less than turning these teens to a life of crime will satisfy.

Can Jeremy, Dan, Kayla, and Aubrey withstand the villain's attacks? Or will they become Super Villains?

You can only find out by listening to Villain's Vacation.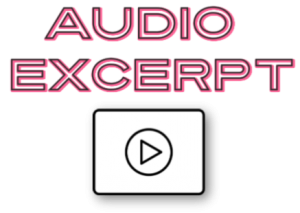 Andy Zach was born Anastasius Zacharias, in Greece. His parents were both zombies. Growing up, he loved animals of all kinds. After moving to the United States as a child, in high school, he won a science fair by bringing toads back from suspended animation. Before turning to fiction, Andy published his Ph.D. thesis "Methods of Revivification for Various Species of the Kingdom Animalia" in the prestigious JAPM, Journal of Paranormal Medicine. Andy, in addition to being the foremost expert on paranormal animals, enjoys breeding phoenixes. He lives in Illinois with his five phoenixes.
With his first book, "Zombie Turkeys" Andy blazed new ground in paranormal humor. The second book in his Life After Life Chronicles, "My Undead Mother-in-law" expands the zombie plague from turkeys to humans, with hilarious results. You can find both volumes on Amazon Kindle, Createspace print, and Audible audiobook editions.
Not content to keep in zombies earthbound, Andy puts them afloat in his third book, "Paranormal Privateers". Just when you thought every funny zombie trope had been explored, new humorous horizons open up. You can get "Paranormal Privateers" in Kindle and print formats. The audiobook is available now on Audible.
Having conquered paranormal animal humor in his first series, Andy Zach launches into middle school superhero genre with Secret Supers. Four disabled seventh graders all get superpowers. Who knew a disability could be so useful for hiding a superpower? But the four friends, Jeremy, Dan, Kayla, and Aubrey confront problems that can't be solved by superpowers.
Michael Stafford received his Bachelor's of Fine Arts in 2017 from ACU. He has been performing professionally since 2013. He has performed in regional and educational theaters across Texas for over a decade. In addition to his voiceover and narration work, Michael teaches Theatre and Technical Theatre in Amarillo. Michael would like to thank Andy for being flexible and so great to work with. Michael would also like to thank his wife and daughter for their continuous love and support.
Q&A with Narrator Michael Stafford
When did you know you wanted to be an audiobook narrator?

I got into voiceover work and audiobook narration a couple years ago. Before that, it was something I had always appreciated, but not thought about pursuing.

How did you wind up narrating audiobooks? Was it always your goal or was it something you stumbled into by chance?

I discovered audiobook narration as part of my research on voiceover marketplaces. I immediately started auditioning.

Did you find it difficult to "break into" audiobook narration? What skill/tool helped you the most when getting started?

It did take several auditions before I began getting jobs. Learning some basic audio editing techniques helped me develop a more professional sound.

A lot of narrators seem to have a background in theatre. Is that something you think is essential to a successful narration career?

I wouldn't say it's required, but a theatre background is so impactful in narration because it develops the same skill set. Script analysis, character analysis, emotional portrayal, vocal, diction, and accent training, and vocal health are all essential narration skills that are developed in the theatre.

What type of training have you undergone?

I have a B.F.A. in Theatre, with a concentration in Acting. I am also good friends with an audio engineer and sound designer, who graciously listened to my first narration attempts and gave me great feedback.

How do you manage to avoid burn-out? What do you do to maintain your enthusiasm for narrating?

Choosing the right projects and managing pacing are the two biggest factors in avoiding burn-out. I try to take on a variety of projects, so I don't feel like I'm doing the same old thing. I also must find the book interesting. If I'm not engaged reading an audition sample, I'm going to dread reading and listening to the material for hours.

Are you an audiobook listener? What about the audiobook format appeals to you?

I do listen to audiobooks, although sparingly. I like being able to listen to an audiobook while doing something else, like chores around the house. My favorite way to listen to an audiobook is with my family or a group, so we get to experience the story all at once.

What are your favorite and least favorite parts of narrating an audiobook?

It's hard to choose a favorite aspect, but I think I would have to choose developing the voices for all of the characters. It's a fun challenge trying to create a vocal character that's unique from all the others in the story. My least favorite part of narrating is sitting down for the first editing session, where I take out the mistakes, misreads, or choose between different takes. It's a long process that takes a lot of brain power.

What would you say are your strongest narration abilities?

I think I'm strongest at creating vocally interesting characters, and I try to give the narration a personality as well.

Plugging you into the audio community since 2016.
Sign up as a tour host here.