Author: Kevin G. Chapman
Narrator: Kevin G. Chapman
Length: 10 hours 13 minutes
Series: Mike Stoneman, Book 4
Publisher: First Legacy Productions
Released: May 24, 2021
Genre: Thriller

He took a knee for social justice. Now, he's dead.
Controversial quarterback Jimmy Rydell's body was found naked – on the Central Park carousel. Who killed him? How did he get there two days after he disappeared? And why was the body frozen?
Jimmy's team just wants to move on, after collecting on the $20 million insurance policy. Jimmy's teammate – the one who threatened to kill him – swears he wasn't there. Jimmy's bodyguard had the night off. Somebody is going down for this if NYPD homicide detectives Mike Stoneman and Jason Dickson can find a theory that explains all the bizarre facts. They just hope the case doesn't tear the team, and the city, apart first.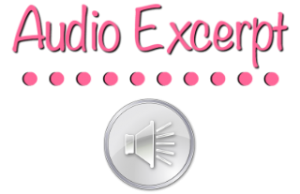 Kevin G. Chapman is, by profession, an attorney specializing in labor and employment law. He is the most recent past Chair of the Labor & Employment Law Network of the Association of Corporate Counsel, leading a group of 6800 in-house employment lawyers. Kevin is a frequent speaker at Continuing Legal Education seminars and enjoys teaching management training courses.
Kevin's passion (aside from playing tournament poker) is writing fiction. Kevin's first Novel: "Identity Crisis: A Rick LaBlonde, P.I. Mystery," was self-published through Xlibris in 2003, and is now available via Amazon.com as a Kindle e-book. His second novel, A Legacy of One, published in 2016 and was a finalist (short list) for the Chanticleer Book Reviews' Somerset Award for Literary Fiction. A Legacy of One is a serious book, filled with political and social commentary and a plot involving personal identity, self-determination, and the struggle to make the right life decisions. Kevin's next novel, Righteous Assassin (A Mike Stoneman Thriller), was a much more "fun" read — it's a page-turner. It has some serious sub-themes, but it's a serial killer chase and it's intended to be enjoyable and easy to read. It was named one of the top 20 Mystery/Thrillers of 2019 by the Kindle Book Review! Kevin has just recently finished book #2 in the Mike Stoneman Thriller series, Deadly Enterprise, which was published on December 2, 2019. He has recently completed the narration of books 1 and 2 in the Mike Stoneman Thriller series for audiobook release in 2020.
Kevin has also written several short stories, including "Fool Me Twice," the winner of the New Jersey Corporate Counsel Association's 2010 Legal Fiction Writing Competition, which was the genesis of the character Mike Stoneman, the protagonist in Righteous Assassin. He has also written one complete screenplay (unproduced so far) and has another screenplay and two more novels currently in the works, one of which is a sci-fi space opera epic.
Kevin is a resident of West Windsor, New Jersey and is a a graduate of Columbia College ('83), where he was a classmate of Barack Obama, and Boston University School of Law (magna cum laude '86). Readers can contact Kevin via his website at www.KevinGChapman.com.
Q&A with Author/Narrator Kevin G. Chapman
What made you want to be a writer?

I'm a lawyer, so I write for a living (in a way). My job requires me to draft arguments, which ultimately involves telling a compelling story. I wrote poetry and songs as a teenager, and in college I read a novel that had a disappointing ending. My professor challenged me that if I didn't like it, I should prove that I could do better, so re-wrote the ending. It was better. But I had law school and then the beginning of my working life and had a child and . . . well . . . you know how it is – no time to write. Then, in 1991, I got laid off from my job and had three months with little to do aside from job hunting. I decided to use the time and started writing my first novel, a detective mystery featuring a New York City private investigator named Rick LaBlonde. I enjoyed the writing process, but then got a new job and the novel went on the shelf. Plus, it was the early 90s so there was no amazon.com to publish an independent author. I pitched the book to a few literary agents, but it's impossible. The book got published when my wife gifted it to me for our 20

th

wedding anniversary and paid to have it self-published by Xlibris. I still have a few copies left from that one and only printing of

Identity Crisis: A Rick LaBlonde Mystery.

Since then, I've dreamed of someday retiring from my legal career and becoming a full-time author.

Where does Fatal Infraction fit into the Mike Stoneman story arc?.

The Mike Stoneman Thriller series started with a short story called

Fool Me Twice.

That story was written for a short story writing contest. It's available free for all readers on Amazon and other platforms. I liked the character so much I expanded him into a full novel in

Righteous Assassin

, which tells the story of Mike and his new partner, Jason Dickson, chasing a unique serial killer. Then, book #2 (

Deadly Enterprise)

picks up the partnership after Mike was injured at the end of book #1. Jason has to deal with a new partner and a crisis, while Mike hooks up with an old partner who is also rehabilitating from an injury, but one much worse than Mike's. In the end, they confront some corrupt cops and have a very unauthorized shoot-out in a Brooklyn hotel. After that episode, the police commissioner tells Mike and Jason that they should take a vacation and get out of town to avoid the prying questions of the New York media. They quickly arrange for a cruise to Bermuda, which is the setting for book #3,

Lethal Voyage.

Suffice to say that the cruise is not the relaxing vacation they hoped for. The thrilling events aboard the ship culminate during the performance of

Chicago

(the musical) aboard the

Colossus of the Ocean.

When they get back to New York, they immediately get pulled into the next case, which is the story of

Fatal Infraction.

I try hard to make sure each book is a self-contained story and that the books can be read in any order. There are a few references to the earlier books and the events from the past, some of which are intended to be helpful references for new readers, and a few are Easter eggs that fans of the earlier books will "get," but hopefully they won't distract new readers (or listeners).

How important is it to read books when you want to be an author?

Reading is critical. I encourage all aspiring writers to read, and to read many different genres. Don't stay in your comfort zone. Read mysteries and sci-fi and romance and adventure. Get free books (available all over) and then post reviews, which forces you to really think about what you have read. Different authors with different voices and styles help you hone in on how you want your writer's voice to sound. Reading good writing helps you know what it looks like, and reading some bad writing helps you identify the flaws in your own prose.

Do you remember the first book you read?

The first book I remember reading was Twenty Thousand Leagues Under the Sea by Jules Verne. I read a lot of sci-fi as a young adult, including Edgar Rice Burroughs (loved the Martian Chronicles), Robert Heinlein (Stranger in a Strange Land is perhaps my favorite book of all time), and Isaac Asimov.

What book are you reading now?

I belong to a book club that reads a bunch of different types of books. I recently read

Backstage Chinatown

, which I really liked. I also just read

All You Can Ever Know

, which I didn't like much. You can see all my book reviews, which I post on my Book Review blog on my website at

www.KevinGChapman.com

. You can also follow my reviews on Goodreads and Bookbub.

How did you come up with the idea for this book, especially the title?

I distinctly recall waking up in the middle of the night after having a dream that somebody murdered the quarterback of the New York Jets. I wrote that down on a pad I keep by my bed, and the next day stuck it into my folder of story ideas. As a long-suffering Jets fan, the concept of killing of an underperforming quarterback (or other player) is a fantasy for many fans. That germ developed into the book, which was a ton of fun to write. The title was pretty easy, since I've established a pattern with my titles being two words, so it needs to be a adjective or a noun, so get to "fatal" and then – Fatal Infraction where an "infraction" is a football concept. Easy one. The title of the next book was harder, but we finally came up with "Perilous Gambit."

Which character do you identify with most in your novel?

There's a lot of me in the Mike Stoneman character. He's dedicated and highly moral, but he also recognizes that all issues are not black and white and he has some rough edges. He's compassionate, but also impatient and doesn't suffer fools. Sometimes he's the person I'd like to be. Sometimes he's more flawed.

How much of the book is realistic and are experiences based on someone you know, or events in your own life?

Everything in the story is fiction, but the locations in New York are very real. The depiction of Kristi Olson dealing with sexual harassment is real, as is the unconscious bias training and the characters dealing with racism.

Tell us how the atmosphere needs to be for you to be able to write. Example, music on or quiet etc.

I'm so busy at work that I write whenever I have spare time. I write on airplanes, on the sofa while watching baseball games, during quiet moments around the house, and anywhere else I can get a chunk of time. I can't afford to be picky about the atmosphere or I'd never finish anything.

What is one goody you must have at your desk when you're writing?

I'm a gum-chewer, so that's a must have. Also diet Pepsi.

Which part of the publishing process do you detest most?

Marketing. Handling advertising and selling. I love doing signings and talking about the books, but the mechanics of marketing I could do without. I have writing to do!


Plugging you into the audio community since 2016.
Sign up as a tour host here.