Author: Lainey Cameron
Narrator: Susan Marlowe
Length: 11 hours 42 minutes
Publisher: Lainey Cameron
Released: January 23, 2021
Genre: Women's Fiction

Winner of 2020 Readers' Favorite Award for women's fiction.

"A provocative, edgy page-turner. With whip-sharp prose, the characters are ingeniously crafted." (Wall Street Journal best-selling author Kerry Lonsdale)

Tech executive Carly can't wait to marry the man of her dreams. But her world is turned upside down when she discovers her fiancé is already wed to Ryn — her company's top investor! Can the two women overcome heartbreak together?

Silicon Valley investor Ryn Brennan is on the verge of achieving everything she dreamed. She's succeeded in the sexist venture capital world, has a supportive husband, and is about to close the deal of her career. Everything is going exactly as planned, until she meets her husband's mistress, across the negotiating table.

Carly clawed her way back from being a teenage runaway to become an accomplished scientist, caring single mom, and co-founder of her startup. Once she marries her loving fiancé, she'll secure the complete family she craves. But she's blindsided to discover her not so perfect fiancé is already married. 

In an industry full of not-so-subtle sexism, can the two women rise above, and work together to overcome heartbreak, and ensure their success?

Critic Reviews

"Strong women faced with timely struggles. Friendship, forgiveness, and moments of heartfelt laughter. You won't forget these courageous characters." Rochelle Weinstein, USA Today bestselling author

"SO MUCH FUN. Incredibly fast paced and satisfying, with two believable protagonists and one guy so bad you'll be dying to see if he get what he deserves." (K J Dell'Antonia, New York Times bestselling author)

"5 Stars! Secrets, betrayals and vulture like venture capitalists will keep you on the edge of your seat." (Miss W Book Reviews)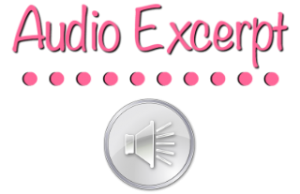 Lainey Cameron is an author of women's fiction and a recovering tech industry executive. Her award-winning novel, The Exit Strategy, a #1 Amazon Best Seller, was inspired by a decade of being the only woman in the corporate boardroom. It's been called a "rallying call for women to believe in themselves and join together".
A digital nomad–meaning she picks locations around the world to live (and write) for months at a time–Lainey is an avid instagrammer, and loves to share her insights. She loves to connect with readers and audio listeners at www.laineycameron.com
She's a proud member and volunteer with Women's Fiction Writers Association, hosts an Instagram TV show called The Best of Women's Fiction, and believes community makes the author's life worthwhile. Originally from Scotland, Lainey has a soft spot for kilts, good malt whisky, and anything equine.

Susan Marlowe loves a great story and loves acting. She has found her perfect profession through audiobook narration. Susan has narrated numerous titles and has enjoyed producing every single one. When not in her studio, Susan can be found performing in community theater, belting out showtunes while driving in her car, and hanging out with her husband, two sons, and two female cats (the cats are there to balance the testerone heavy home).

Q&A with Protagonist Ryn Brennan
Can you tell us a bit about yourself, Ryn?

I'm married, I live in Tiburon, just north of San Francisco, and I'm a Silicon Valley venture capitalist, meaning I invest in startup companies for a living. 

Normally I'm razor sharp, but right now, in the opening pages, I'm in the office and cannot focus. Yesterday I found out, after ten years, that my husband is cheating on me, and I haven't even confronted him, yet. I don't know if my marriage is over.

What made you choose venture capital for a profession?

I've always been great with numbers. After I left Montana and earned my finance degree, I wanted to be part of where the real power brokers of the future reside, in Silicon Valley. 

Unfortunately, I've discovered the climate is a lot more sexist than I anticipated, and although I worked my ass off to get this far, it's taken me twice as long to achieve a senior level than if I were a man.

Knowing what you know now, if you had it to do over again, would you stick with being a venture capitalist or do something different?

I'd stick with it, because although it's been tough, this week I'm about to close the deal that will make my career and catapult me into senior partnership. I'm expecting to become one of the top VCs in the Valley and finally prove to everyone how a woman VC can be just as valuable as any member of the "old boy's club".

What is your biggest fear?

I've bet my career on this one deal, so I can't afford to blow it. I had no idea, when I entered the room to sign the papers, that I'd be facing my husband Todd's mistress Carly Santos, across the negotiating table. 

How the heck are we supposed to work together? But neither of us can just walk away when our success now depends on each other…

Who is your favorite fictional character and why?

I'm rather partial to Elle Woods in Legally Blonde, because somehow she manages to dress crazy instead of conservatively, act feminine, say what she thinks, and still be taken seriously and win out in the end. I cannot imagine that in my world.

What is the best piece of advice you ever received?

My first venture boss told me don't ever volunteer to make coffee and never let your personal and professional lives overlap at the office.

I have no idea how I'm going to abide by that last advice now that I've invested in Carly's company and she's sleeping with my husband.


Plugging you into the audio community since 2016.
Sign up as a tour host here.