Author: Tina Wittendorff Mortensen
Narrator: Emma Faye
Length: 9 hours 59 minutes
Series: Soulwanderer Series, Book 1
Publisher: Audiobooks Unleashed
Released: Feb. 11, 2021
Genre: Fantasy; YA

"We are called soulwanderers. We belong to someone in the human world. Or more precisely; they belong to us. We can live without them, but they can't live without us."

Melerina lives in an isolated land in a world hidden under water where magic has long been forgotten. Her people fear everything outside their borders, including the burning sun that rises above the surface.

Melerina and her best friend, Tahika, encounter three evil spirits from a forgotten time and are brought to a new land far away from their home. They discover that everything they used to believe in is a lie. Melerina is indecisive by nature and would prefer to run and hide from the evil around her, but she has to find her courage to face an army of soulless men, the loss of her loved ones, and the burning sun that threatens to kill her.

Everything that is, and everything that once was, leads back to the dark magic that changed the world. Melerina has no idea how important the magic hidden inside her is if the good has to defeat the evil. If she should fail, her people are doomed to lose their souls for eternity and become slaves of the dark creatures that are trying to take over both the underwater world and the world of the burning sun.

Soulwanderer is a spellbinding story about friendship, lost souls, and love in the middle of a supernatural war.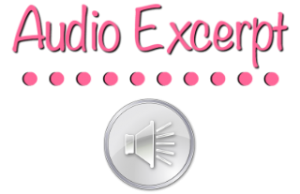 I was born in Denmark in 1996. I've always had an interest in writing. When I was in school, I already started writing short stories in the 3rd grade. My imagination has always been wild, and I was dreaming of becoming an author one day. That dream came true when I in 2017 published my first novel Nordbyen. Nordbyen was very different from the genre I used to be drawn to; fantasy has always been very close to my heart, but Nordbyen was an important story that needed to be told. Now I was getting started, and the idea for the Soulwanderer series came shortly afterward. As soon as I started writing Soulwanderer, I would often dream about the book at night and include these dreams in my stories. I'm happy to finally reveal what I've been working on for 3 years.
Like many other authors, I also have another job and only write in my spare time. I am a language teacher and have worked in both Hong Kong, Australia, and Denmark. I'm currently living and working in France. Experiencing different cultures and meeting all types of people has been an inspiration for my writing as well. I feel very fortunate that I've seen different parts of the world. It makes it easier to create a fantasy empire in my books.

Emma Faye is an actor and audiobook narrator with 20+ years of experience on stage, screen and voice over. Being an LA trained actor, Emma is great at bringing characters to life, very versatile with voices, and draws the listener into the story. She loves doing audiobooks and specializes in Clean/Sweet/Christian books. She is a proud cat mom to 4 fur babies and runs a local community theatre.
Q&A with Author Tina Wittendorff Mortensen
Tell us about the process of turning your book into an audiobook.

I was looking into the opportunities for turning my book into an audiobook, but I wasn't sure if I was going to do it. It wasn't until I met the narrator Emma Faye in a Facebook group that I was sure. She was really helpful and described the whole process to me. I was happy that she took the lead when I knew so little about it, and I only needed to hear her audition for the audiobook before I knew that she was the narrator I was looking for.

How closely did you work with your narrator before and during the recording process? Did you give them any pronunciation tips or special insight into the characters?

I sent Emma a description of the characters before she started recording. She also asked questions about their voices and accents. I'd say we worked closely together throughout the whole process, and she was very helpful every time I had a question. I'm glad I worked with an experienced narrator on this project, and I think it turned out really well!

Were there any real life inspirations behind your writing?

I usually find inspiration for personality traits in the people around me. For instance, if I meet someone who's very cheerful and independent, I might create such a character. The story itself is pure imagination, though.

How do you manage to avoid burn-out? What do you do to maintain your enthusiasm for writing?

I think most writers will experience writer's block at some point. I tend to write a lot when I'm in the mood. If I feel inspired, I often can't stop thinking about the story. Then it more or less writes itself. I try to write when I'm in that kind of mood because it makes my writing better. I never try to force myself to write if I experience writer's block; nothing good ever comes out of that.

Are you an audiobook listener? What about the audiobook format appeals to you?

Yes, I listen to audiobooks every time I clean my home or drive my car. I like that I can do multiple things at the same time and still finish a couple of books that way every month. If I didn't listen to audiobooks, I wouldn't get this much reading done. 

If you had the power to time travel, would you use it? If yes, when and where would you go?

I like the medieval vibe in my stories, but I wouldn't want to travel to the Middle Ages myself. These times weren't as romantic as they sound in books. I'd probably like to visit my younger self and give that girl some advice. She could sure use it.

Have any of your characters ever appeared in your dreams?

They appeared before I started to write Soulwanderer. They weren't very clear at the beginning, and I often saw the plot instead of the characters. The more I thought about it, the quicker they took shape in my mind, and I'd start to dream even more about them. Soulwanderer is mostly based on ideas I got while sleeping.

What's your favorite:

Food: Hot pot.

 Song: Time in a Bottle.

 Book: Twilight.

Television show: Anything with magic.

Movie: The Lord of the Rings.

 Band: Rammstein and Black Eyed Peas.

 Sports team: I do flying trapeze in my spare time. The closest thing I have to a favorite team is my instructors who always inspire me every time they do a performance.

 City: Hong Kong! I spent the best years of my life living there.

Are any of those things referenced in appearance in your work?

The magical element is always included in my books as well as the medieval vibe mentioned above. Though I love Asia and the food there, I haven't included Asian culture in my books. I'm afraid I won't be able to do the culture justice if I begin to describe it. For me, the Asian culture is something I've "borrowed" from the couple of years I lived in Hong Kong. I'd easily make a mistake if I used Asia as the setting of my books compared to when I use Europe as the setting.

What's next for you?

I'm almost finished writing all the books in the Soulwanderer Series. Then there's a long editing process ahead of me, but I'm also working on the first book in another series. It's still in the fantasy genre, but it's a very different setting than Soulwanderer. I hope to finish that book by summer. I think my future will be full of new and exciting projects!


Plugging you into the audio community since 2016.
Sign up as a tour host here.