Author: C.F. White
Narrator: Piers Ryman
Length: 9 hours 18 minutes
Series: The District Line, Book 3
Release date: May 14, 2020
Publisher: C.F. White
Genre: Contemporary Gay Romance

The bigger you become, the harder you fall.

Sebastian Saunders is a rising rock star. Jay Ruttman is a Premier League football player. Their year-long relationship is hot commodity. Hounded by the press and fans alike, the lovers struggle to keep their private lives private.

Flying high in the charts and having Jay by his side, Seb is finally living his dream. But Jay's new, promising career is threatened when a horrific injury on the pitch has him side lined—not only in the game but also in his relationship with Seb.

Jay's crippling self-destruction spirals out of control, tearing them apart. To move forward, both men must learn to leave their past behind—not so easy when it keeps coming back to haunt them.

Can their hard-fought relationship survive the ultimate test?

This is the concluding part to the District Line series where the full-time whistle could signal an end to their turbulent journey… or is it just the beginning?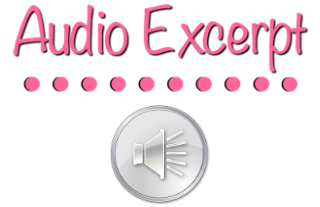 Brought up in a relatively small town in Hertfordshire, C F White managed to do what most other residents try to do and fail—leave.
Studying at a West London university, she realised there was a whole city out there waiting to be discovered, so, much like Dick Whittington before her, she never made it back home and still endlessly search for the streets paved with gold, slowly coming to the realisation they're mostly paved with chewing gum. And the odd bit of graffiti. And those little circles of yellow spray paint where the council point out the pot holes to someone who is supposedly meant to fix them instead of staring at them vacantly whilst holding a polystyrene cup of watered-down coffee.
She eventually moved West to East along that vast District Line and settled for pie and mash, cockles and winkles and a bit of Knees Up Mother Brown to live in the East End of London; securing a job and creating a life, a home and a family.
After her second son was born with a rare disability, C F White's life changed and brought pen back to paper having written stories as a child but never the confidence to show them to the world. Now, having embarked on this writing journey, she can't stop. So strap in, it's going to be a bumpy ride.

Jay
Name: James (Jay) Arnold Ruttman

Height: 5ft11

Build: Athletic 

Hair: Blond, floppy 

Eyes: Blue 

Born: Plaistow, east London 

Age: 20 (in Kick Off), 24 (by Come Back)

Family: Older brother, Bryan (26) his fiancé Cheryl and niece, Lily. Dad, Jon. Mum, Barbara. 

Best friend: Ann Baker – the girl next door who also happens to be his ex girlfriend. 

Hobbies: Football, although that's more of a career. Any sports. Running, swimming, likes cricket but not so good at batting. Health and fitness. Nutrition for the sports person.
Interview with Jay
When did you discover you had a talent for football? Scoring goals in particular? 

I was about eight. I'd been playing for a kids team from about 5, found I was faster than the other boys and had a knack for knowing where I needed to be to get the ball. At that age, football's all about kids running after the ball at the same time. But my coach kinda saw that I was able to let the others run for it, find a position, receive a pass and score. Made for a good striker. So by eight, my coach had called in the scouts. I got picked up to be in West Ham Academy. That's where it all started. Training five days a week, matches once. By ten, you have to pledge allegiance and not play for anyone else. So I did. Until I got released at 17. 

How did you feel when you were released from the Academy?

Lost. Really fucking lost. It was my own fault of course. And I hated that. I carried so much guilt about it. I hated myself for not only fucking up my own future but also the plans my old man had paved out for me. I also lost my girlfriend over it, so I was completely alone. I couldn't see how my life would get any better. Where I'm from, poor town east London, prospects are limited, y'know? I assumed I'd end up painting houses with my dad and forever being on the breadline. Thank fuck I had decent grades and got offered a scholarship at my local uni, or fuck knows where I'd be. 

University is where you met Seb. Did you know straight away that he would change your life? 

Ha! *smile* not really. At that point, I didn't think my life

would

change. I was determined to get back to playing professional, so anything else really wasn't hitting my radar. Then I crashed into him. Literally. And it was like all those things I locked away just burst open and tumbled out. Believe me, I tried to gather them up and put them back but it was like they didn't fit in that box anymore. And curiosity kinda ran away with me. 

It's been a rocky road for you since that day. Would you change any of it?

*Chews bottom lip*. Tough one. If I changed any of it, we might not be here, at the end, y'know? Where we are now is because of all that shit we went through. I'd change the things

he

did *laughs*. But, honestly, the only thing I'd change is my reactions to certain things. I'd tell him sooner. I'd reply to all those messages. I'd call him back.

But, hey, we got there eventually. I guess, good things do come to those who wait, right? 
Seb
Name: Sebastian Michael Saunders

Height: 5ft 10

Build: Slender  

Hair: Dark, unruly unless he's trying to be sensible.  

Eyes: Brown 

Born: Chelsea, west London 

Age: 21 (in Kick Off), 25 by Come Back 

Hobbies: Playing guitar, lead vocalist in a rock band, smoking, drinking. Buying vintage guitars. 
Interview with Seb
When did you discover you had a talent for music? 

Music was always part of my life. We had this beautiful white grand piano in our reception room and I just knew how to play it before I could even talk. When my mother left, I was about nine, and found it difficult after that to touch the keys, so I moved onto guitar. I can pretty much turn my hand to any instrument though. Give me a few moments alone with it, and I'll get something resembling a tune. Music became a way to express myself. Having been abandoned by my mother and ignored by my father, writing songs was the outlet I needed to say what I was feeling. It's remained like that. I struggle to tell people what I'm feeling or thinking. I leave it to the lyrics and music. I've written many an apology song to Jay. 

What was it that brought you to rock music in particular? Being a choir boy and having attended Winchester boys as a fellow boarder, it seems like a big leap in influence? 

Oh, for absolute sure! I'm certain my old House Master would be appalled at my leap from choir to rock. But that is also the main reason why I did it. I was desperately trying to not be who they wanted me to be—my father mainly. You couldn't get more opposing influences, and that suited me. Rock was a definite expression of who I wanted to be,

what

I wanted to be. I was suffocated by my wealth, my birth right, the plans laid out for me since I was in the womb. Finding a genre of music that spoke to me through its pain, its misery, its rebellion, drew me in and never let me go. And the fact that my father hated it added fuel to my fire. 

You guitar, and music, was the thing that brought you and Jay together. Do you think he was drawn to your star appeal or was it 'somethin' else'? 

*laughs* something else…nice quote there. It was the collision that brought us into each other's lives. Him running backwards into me like some chump and nearly killing Wendy—my guitar—in the process. That was what physically made us meet. Jay has no real interest in music, so it wasn't that he knew my talent either. He certainly wasn't a groupie. I think what he was drawn to was me…our shared passion for what we wanted to do. Although we move in different circles, our interests are polar opposites some might say, the desire to make it to the top, to be the best, to strive for what we wanted was the same. I admired his determination to get on the pitch time and time again when he could so easily quit, and I guess he found a kindred sprit in me. Because it didn't matter how many times I was booed off that stage, I got up and did it again. 

And you can also put that analogy into your relationship. No matter how many times you were torn apart, you bounced back to each other. In hindsight, looking back, is there anything you would have done differently? 

I often wonder that. I've written songs about it. I've regretted many of my actions. And I would imagine people would expect me to say that if I did my time over, that I wouldn't have gone to New York. I wouldn't have left him. But, when alls said and done, New York was a slap around the face for me. If I hadn't have gone, who knows if Jay and I would have made it through the first week. I needed to grow up. I needed to go alone. I couldn't have done that if I'd stayed in London and let him take care of me. And if he had had to, would he have been able to go pro? There are so many paths we take, forks in the road and we choose which one to roam down. We live with those choices. Eventually, those paths might come back to find each other. Like we did. At the right time, having fulfilled our own journey to get there. 

So, right now, we are where we need to be. And we only got here by doing what we felt at the time was the right thing to do. 

I might steal those words for lyrics, okay?


Plugging you into the audio community since 2016.
Sign up as a tour host here.